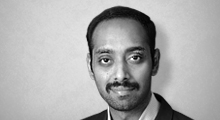 Raghavan Chokkalingam | VP Staffing
Raghavan is a seasoned IT professional with expertise in Project Management with an MBA from a top notch institute in India. He built operational expertise in retail distribution of FMCG goods and Staff Augmentation business. He started his career with Citibank working on large bank transformation projects based out of Singapore.
Raghavan's vast experience includes having worked with Accenture and consulting for the Italian banking giant on their IT strategy. He has handled operations for the retail distribution of FMCG goods and business with a turnover of INR 500 million.
Raghavan is the Co-Founder of Resource Square and he helps large IT/Telecom companies ramp-up operations to meet growth targets.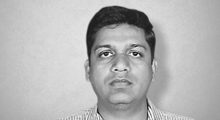 Vikas Goel | VP Sales
Vikas is a management Graduate from a top notch institute with BTech in Electrical from Harcourt Butler Institute, (HBTI) Kanpur.
He has been associated with Automobile and Telecom industry for more than 15 years with organizations like Tata Motors, Honda motorcycle and scooters India ltd., Tata Teleservices, Virgin Mobile and Videocon in the area of Sales & Distribution, Planning and Marketing activities. In his various assignment he has been associated with planning and launch of Honda Scooters and Bikes in India, Distribution Planning and launch of Tata Indicom prepaid business in Andhra Pradesh etc.
He has been an Assessor for Tata Business Excellence Model based on Malcolm Balridge Award, US and has evaluated organization like Tata Motors, Telecom Indonesia in the field of automobile and Telecom.
Before joining Resource Square as Director he was with Virgin Mobiles as Asst. Vice President handling the profit centre responsibility for Southern/ Western India and was the Head Distribution with Videocon Telecommunication.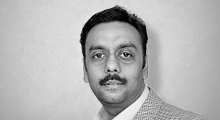 Raj Kumar | VP Transition and Fulfilment
Raj is a management graduate from a top notch institute in India with experience of more than 15 years spread across various MNCs in the BFSI industry spanning operations, mutual funds, corporate finance and transitions. His professional maturity and insights have been honed and enriched through multi-cultural assignments based in India, South Asia and US.
He has to his pride served in Leadership role for organizations like Birla Management Center, GE Finance, Hewitt Associates, Sutherland Global Services Limited & Deloitte.
Some of his accomplishments in Deloitte India where he worked as Associate Vice President encompassed publishing talent balance sheet which serves as holistic information and advisory to the leadership, wing to wing management of operations impacting the life cycle of an employee, financial prudence by holding the Talent Budget, Lead Immigration & Deployment sub-function and the Expatriate Support Program.
Before Co-founding Resource Square, Raj was with Deloitte responsible for managing Talent and other HR related services.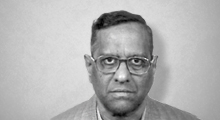 C.V. Mohan Rajah | Strategic Advisor
Mohan has over three decades in the Banking Industry with a portfolio spanning operations, forex, corporate finance and corporate banking. His professional maturity and insights have been honed and enriched through multi-cultural assignments based in India, South Asia and US. He was the Senior Vice President at Global Trust Bank, Secunderabad till 2001.
A committed and passionate practitioner, Mohan has a rich tapestry of experience covering the entire canvas of management. His background and experience have contributed to his firm belief and conviction that people are the core and anchor of organizational capability to generate competitive and strategic business advantage. In his view, an organization's people and talent pool are its greatest marketing assets. Mohan's extensive experience in the corporate world including a stint with a Fortune 100 company helps enrich the core Resource Square team.